Meet Our Team
At Oaks Family Dental Associates, you will find a dedicated, caring dental team who is here to meet your unique needs and to help you get the most out of your visit with our dentist in Oaks, Pennsylvania. From our team members in the front office to our hygienists and assistants, we are focused on you and your smile. To meet our team members and plan your visit with us, call our office at 610-666-5118 today.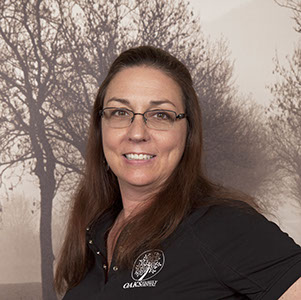 Becky Mohr Craig has lived in the area all her life.  Growing up in Audubon, she graduated from Methacton HS before earning a degree in early childhood education from Harcum Jr. College.  Becky now lives in Collegeville with her family and has been with Oaks Family Dental since 2003.  Prior to that she worked for Commonwealth Savings Bank. Becky enjoys working with everyone at Oaks Family Dental and especially building lasting relationships with the patients and helping them with their dental needs.  In her spare time, Becky enjoys spending time with her daughter Lexy, her family and restoring the home she and her boyfriend are working on  Becky also enjoys being outdoors, reading and flower arranging.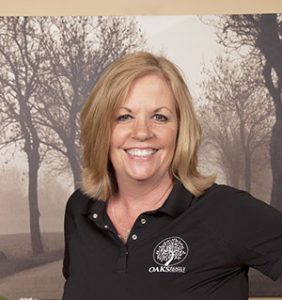 Donna F.
Operations Manager, Patient Coordinator
Donna Formica joined Oaks Family Dental in 2002.  She started as a dental assistant and is now the Operations Manager and Patient Coordinator.  Donna has lived in the area her whole live and is married to her high school sweetheart. They have 4 children and 4 grandsons. In her free time Donna enjoys spending time with her family, bike riding and the outdoors.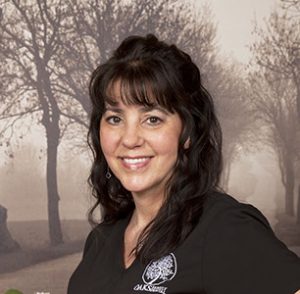 Kim Johnson has been with Oaks Family Dental since 2011.  She graduated from Upper Merion HS, followed by many years in the technical and construction industry before turning to the dental world.  Kim resides in the Royersford Area and has 2 children who live and work nearby.  When not working, Kim enjoys kayaking and gardening, listening to local bands and projects around the house.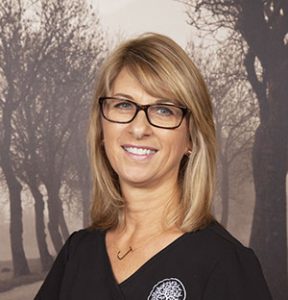 JoAnne P.
Dental Hygienist
Jo Ann Pyne has been a dental hygienist at Oaks Family Dental since 1998.  Born and raised in the Norristown area, Jo Ann graduated from Bishop Kenrick HS then studied dental hygiene. She obtained an associate degree from Montgomery Country Community College and a Bachelor of Science in dental hygiene from Thomas Jefferson University.  With over 30 years' experience in the dental hygiene field, Jo Ann's first priority is patient care.  She feels very fortunate to have made long lasting friendships with the team and patients at Oaks Family Dental.  Jo Ann is also a part-time adjunct faculty member at Harcum College, has been married for over 30 years and is blessed with 2 children.  Her son is a graduate of Kutztown University and currently employed in the financial field.  Her daughter is a graduate of West Chester University with a Food Marketing degree.  Jo Ann enjoys running, traveling, crafting, reading and baking in her spare time.
Tori joined the Oaks Family Dental Team in November of 2020 as a dental hygienist. She obtained her dental hygiene degree from Harcum College where she graduated magna cum laude. She has a passion for helping people and has volunteered at several free dental events serving low income patients in the community. In her free time, Tori enjoys swimming, baking and spending time with her friends & family, including her husband of 13 years and their cat, Binx.